About Divisions
Public Sector Transformation Division
Realising PSD's role as the leader of public service transformation.
Providing consultation and advisory services on implementation of public service transformation to the ministries/government agencies.
Monitoring the implementation of public service transformation initiatives by the ministries / government agencies.
Reporting the progress of public service transformation implementation to the Prime Minister, Chief Secretary to the Government and Director-General of Public Service.
Hits: 6435
Psychology Management Service
To provide psychology policy and services in human resource management to develop public service officers with high performance, integrity, and well-being.
Conducts research and development (R & D) psychological services.
Formulates and develops policies on psychological services.
Provides experts psychological consultancy services.
Plans and implements psychological services;
Assesses the effectiveness of psychological services.
Hits: 11592
Management Service Division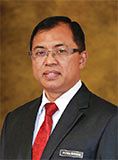 Encik Putra Nurwan Shah bin Baharuddin
This email address is being protected from spambots. You need JavaScript enabled to view it.
To manage the human resources and management services of the Department efficiently and effectively.
Manages PSD's personnel structuring and inspectorate.
Manages the placement and transfer of PSD officers.
Manages the training and competency development of PSD officers
Manages the training and competency development of PSD personnel.
Manages matters related to finance, procurement and development in PSD.
Manages the quality programmes in PSD.
Manages PSD's administration and logistics.
Manages the activities of Federal Territory Government Officers Welfare and Recreational Council (MAKSWIP) and PSD Club.
Coordinates the implementation of Human Resources Management Information System (HRMIS) Application in PSD.
Serves as the secretariat to the Human Resources Development Panel, Excellent Service Award (APC) Council, Disciplinary Board, Management Integrity Committee, and Departmental Joint Council (MBJ).
Hits: 13110
Development and Management of Strategic Information Division
To ensure the public sector's human resource information is always up to date.
To ensure that the public sector agencies implement HRMIS according to schedule.
To ensure that HRMIS and core applications are accessible at all times and secured in accordance with established policies and standards.
To ensure HRMIS, core applications, and ICT infrastructure remain relevant through continuous improvement.
To ensure the implementation of ICT policy through:

Dynamic Information Technology Strategic Plan;
ICT Security Procedures; and
ICT Regulations.
Ensures that HRMIS is implemented in all public sector agencies in line with the vision of the public service and the goal of Electronic Government;
Maintains and provides information on public sector personnel;
Provides a reliable and secured infrastructure ;
Plans, develops, and maintains application systems based on ICT Strategic Plan;
Implements training, awareness and enculturation of ICT among civil servants; and
Provides ICT advisory services.
Hits: 11069