About Divisions
Human Capital Development Division
To ensure the strategic need for knowledgeable, trained and competent human resources by the public sector and the nation is fulfilled through dynamic training policies and sponsorship programmes.
Plans, formulates and coordinates the policies and programmes on sponsorship and training.
Implements the following sponsorship and training programmes:

Pre-Service Training
In-Service Training

Manages the collection of loan repayments and penalties.
Hits: 15774
Organisational Development Division
Service Division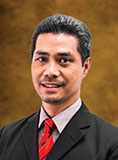 Encik Rusli bin Harun
This email address is being protected from spambots. You need JavaScript enabled to view it.
To ensure that Public Service has exceptional members through the strategic and effective formulation and implementation of service and career policies.
Formulates and implements service policies and strategies;
Monitors the implementation of service policies;
Provides advisory and consultancy services in relation to service policies:
Manages Common-Users Services human resources;
Manages the performance and competency appraisal in Public Service; and
Executes matters related to discipline, examinations and promotion in Public Service.
Hits: 16643
Integrity Unit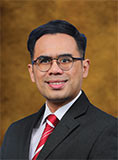 Encik Mohd. Fairuz Azizi bin Abdullah
This email address is being protected from spambots. You need JavaScript enabled to view it.
To provide direction and guidance to the members in order to promote cooperation, unity, integrity, and moral and ethical attitudes;
To increase members' awareness, commitment and cooperation in an effort to improve integrity such that integrity becomes a culture and practice among PSD members; and
To promote a spirit of responsibility among PSD members and to encourage the development of society that upholds the principle of integrity and actively advocate integrity
Ensures the best governance is implemented in Public Service Department;
Ensures the acculturation, institutionalisation and implementation of integrity in Public Service Department;
Detects and verifies complaints of misconduct and violation of the code of conduct and ethics in Public Service Department, and ensures appropriate follow-up actions are taken;
Receives and acts upon all complaints/information regarding misconduct and violation of the code of conduct in Public Service Department;
Ensures compliance with the laws and regulations currently in force; and
Performs the secretariat function for the Public Service Disciplinary Board for the Managerial and Professional Group No. 2 and Support Groups No. 1 and No. 2 in Public Service Department.
Hits: 13899